Packaging & Shipping
Packaging
At Lucid Leah we are convinced that beautiful packaging & shipping should not harm the environment and that sustainability doesn't stop at our jewelry. From packaging made from cut grass to jewelry boxes made from FSC certified materials to recycled tissue paper, we've got it covered.
We have taken great care to ensure that all of our jewelry packaging is from recycled and renewable sources, is plastic-free, is fully recyclable and in most cases the packaging material is even compostable. If working with recycled material has not been possible, the material is sourced from FSC certified forests, where no more wood is cut down than the forest can reproduce.
Jewelry boxes: our jewelry boxes are made of FSC certified natural cardboard and water based glue. Our logo is debossed on top of the jewelry boxes, since at the moment there is no solution for non synthetic ink that meets our criteria.
The inserts of the jewelry boxes are made of pulp from paper and wood production, a natural and environmentally friendly solution that protects your jewelry.
The pouches are made of organic cotton and our logo is printed with a water based ink.
The shipping boxes are made from grass. The production process of these boxes has a number of advantages over traditional cardboard boxes.

First of all, it is made of freshly cut, sun-dried grass, a rapidly renewable raw material.
Up to 90% less water consumption per tonne of paper.
Up to 65% less process chemicals per tonne of paper.
Up to 30% less energy consumption per tonne of paper. And besides the green features the colour of the box is actually green!

The stickers are made from FSC-certified paper and printed with soy-based inks. The stickers are 100% compostable! That means that it breaks down in home compost within 180 days. Isn't that cool?
The tissue paper is made from 99% recycled pulp fibers. The tissue paper can be fully recycled and is also compostable.
We use paper based tape with a layer of gom, a natural adhesive. The gom gets activated by wetting it. That means that the tape is 100% plastic-free and compostable.
The paper of the thank you card is made from agricultural waste such as stems and leaves. We are working on a solution to print our thank you cards with water based ink.
Our suppliers are an active part of our sustainability mission as well, so we always encourage them to opt for the most sustainable packaging and shipment options.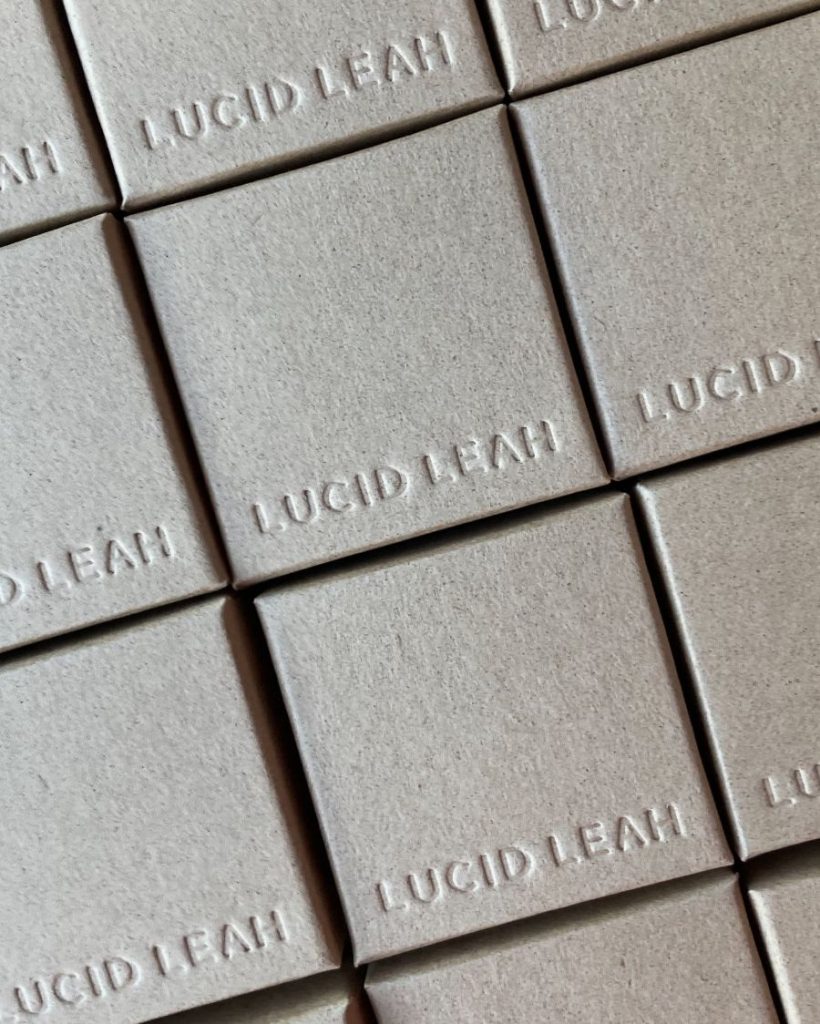 Shipping
We ship our products with DHL. Wherever possible they use e-vehicles and bicycles for our deliveries. In addition, we aim to compensate for shipping emissions by supporting carbon emission reduction projects.